12 May 2016
6 things you should know about our custom furniture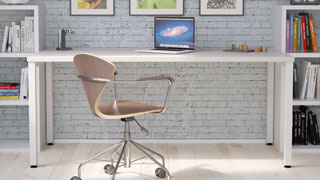 Create a desk that fits perfectly. Choose your dimensions to 1/10th of an inch. Find out more »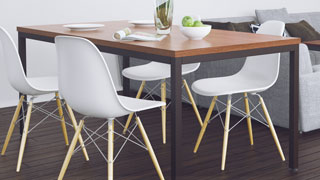 Need a dining table that's longer? Narrower? Taller? Get the exact size you need. Find out more »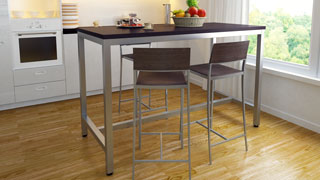 You need your kitchen to work perfectly for you. And what better way to ensure the best use of your space than a custom made kitchen island. Find out more »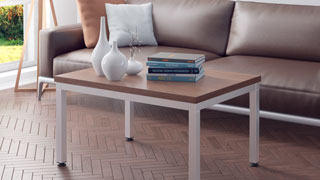 Lots of great options for coffee tables. Find out more »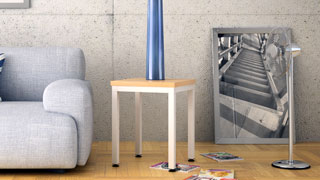 Choose an side table that is the perfect height for your lounge. Or create a longer version as a entry way table. Find out more »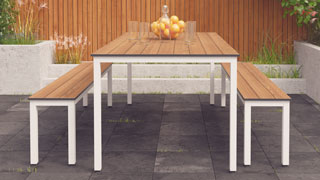 Looking for the perfect low-maintenance outdoor setting that will continue to look great for years to come?
Find out more »
No matter whether you live in a studio apartment or a loft or work in a broom closet or a spacious corner office, when it comes to furnishing that space, you want furniture that fits. And that's what we do at Table and Desk; we create furniture that fits perfectly.
Call it a zen thing, good feng shui or just great design, there is something instantly calming about being in a space where everything feels right. The proportions of the furniture work with the room and there is a synergy about how it all works together.
That's why we don't just simply offer a few standard sizes. You can make your furniture to the exact size you need (right down to one tenth of inch). Here are six things we think you should know about our custom furniture.
1. It's not as expensive as you might think.
At Table and Desk, we have a unique manufacturing process that enables us to create made-to-measure furniture for the same price you would expect to pay for mass produced items of the same quality. By bringing together modern technology and superior craftsmanship, you'll be surprised at how affordable a custom table or desk can be.And because you are buying directly from the manufacturer, we're sure you'll be pleasantly surprised at the cost.
2. It doesn't take as long as you might think.
We tend to think that creating a custom table or desk will take several weeks; however, with our unique process, we ship most products within ten days.
3. size really does matter.
One size fits all generally means nothing fits well. It's like buying a tailored suit versus one off-the-rack. It might do the job but it pales in comparison with something specifically made to fit perfectly. Imagine a desk that fits perfectly along a wall or a console table the exact length of your sofa. When you buy something made to last, you want it to be, in the words of Goldilocks, just right.
And it's not just about fitting your space well, it's also about fitting you. The most common size for a table or desk is 30" high but what happens if you are a taller or shorter person or need accommodate someone in a wheelchair? By enabling you to choose the dimensions you require, right down to one-tenth of an inch, you can ensure your table or desk is exactly what you need.
4. It's great value for money.
Custom furniture is carefully crafted especially for you. It's not just one more table or desk travelling down the assembly line. It's created with care and attention which is why we confidently offer a 30 day no-questions-asked, money back guarantee as well as a massive five year warranty.
5. The environment will love you.
Table and Desk works to reduce its carbon footprint in a number of ways. We source our materials and manufacture locally, reducing unnecessary transportation. We use sustainably grown timber products and our frames are made from 100% recyclable aluminum. It all adds up to great news for our environment.
6. You are keeping jobs in the United States
One of the great benefits of purchasing a custom-made furniture is the knowledge that you are creating jobs and supporting the American economy by buying local. It's not only furniture that looks great. It's furniture you can feel good about too.